Skicase is a French brand manufacturing lockers for winter sports equipment (skis, snowboards, shoes, etc.).
Located at the foot of the slopes, the lockers are bookable on site or online and have a capacity of 5 pairs of shoes and skis / snowboards. The racks are equipped with a hot air drying and sanitizing / deodorizing system.
SKILLS
Design of the brand identity (logotype and graphic charter)
Design of the user interface (UI) of the online reservation website and mobile application (integration and development by customer)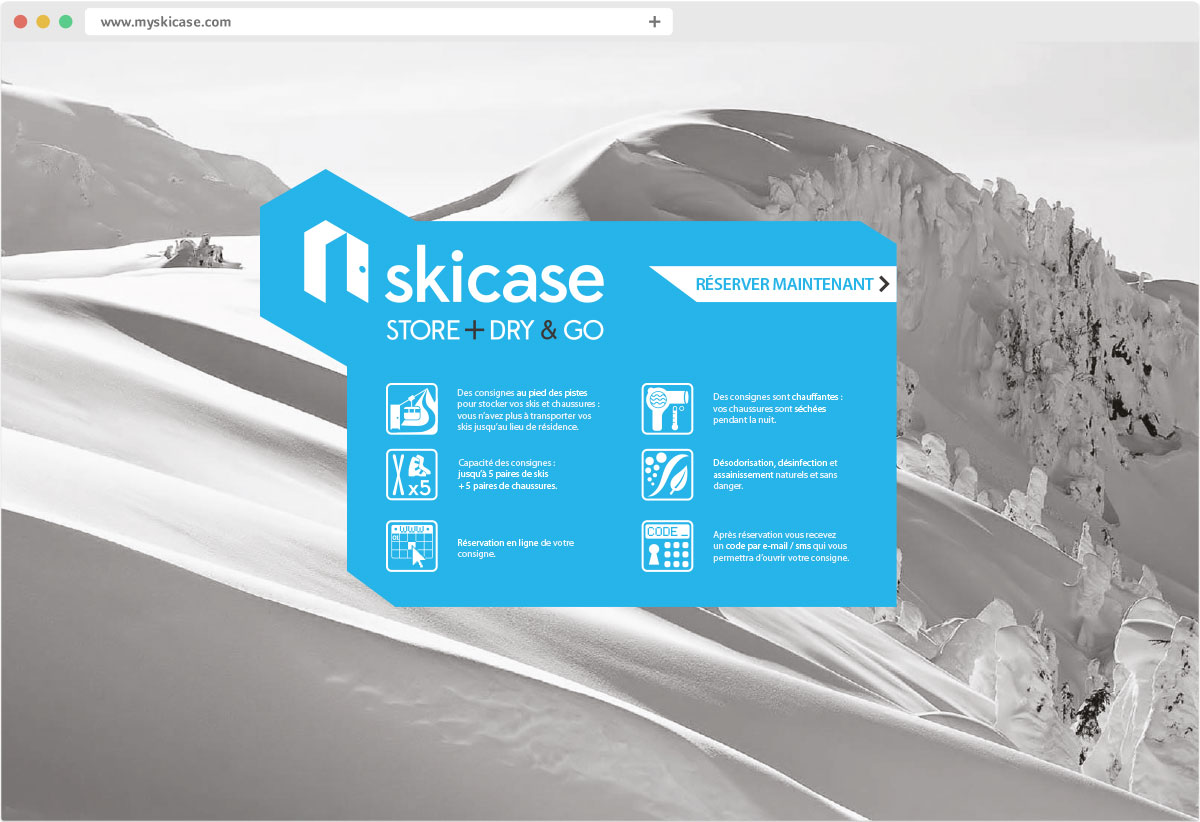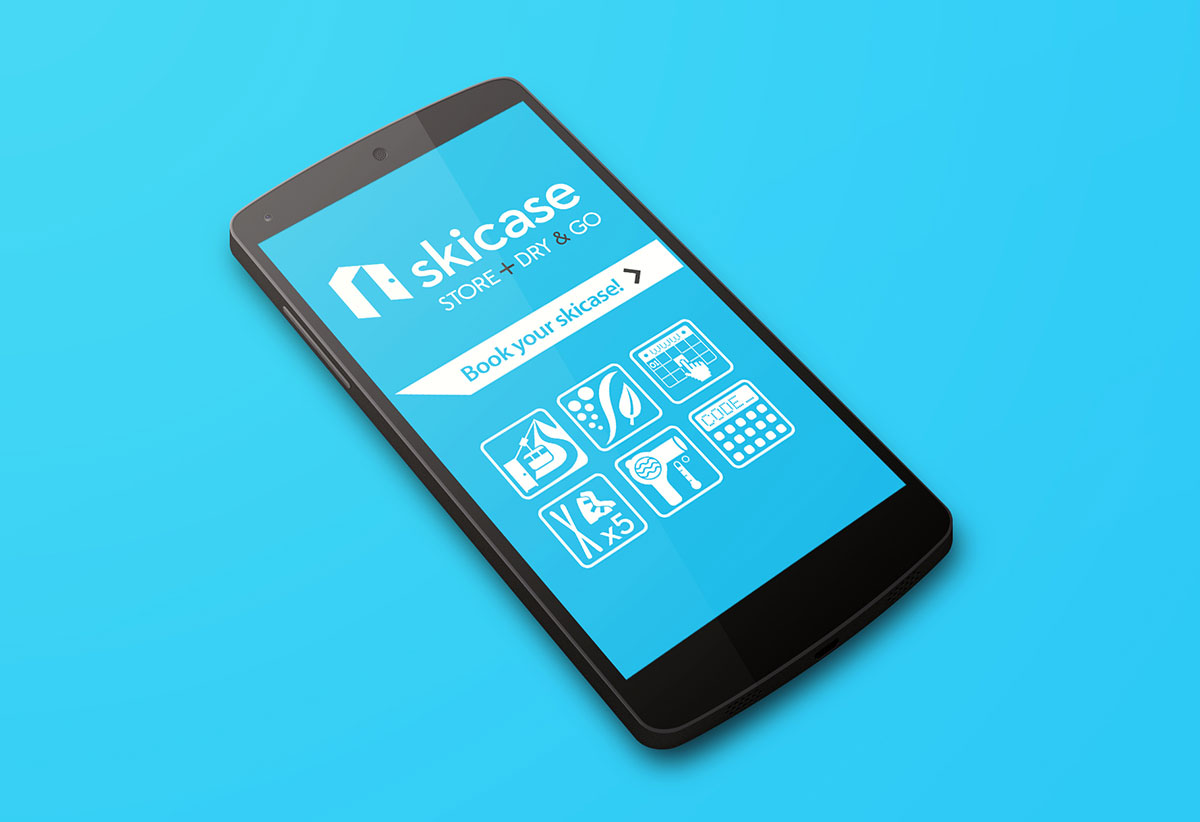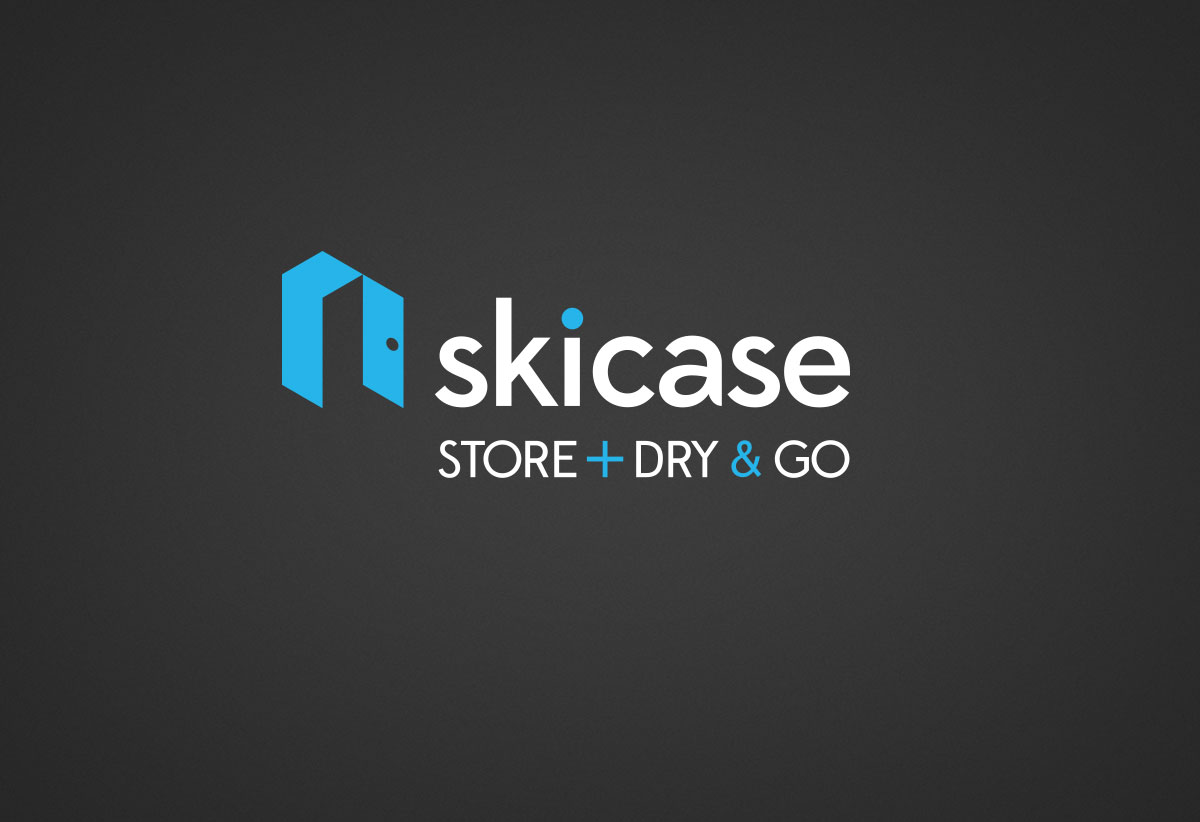 Logo design
The logotype consists of a typography and a symbol.
The symbol highlights the main product of the Skicase brand: the storage locker.
Logo components
lowercase sans serif modern typography
simplicity of the geometric symbol with optical effect by perspective game: locker or abstract volume form
high readability of the reduced-size set (screens)
symbol/logotype available in identity patterns on all communication media
blue Pantone 298, color of the natural elements: air (sky) and water (snow)